Learn more about Tobii Aware features that are pre-installed on your MSI device
2023 Supported MSI devices
Summit Series
Summit E13 Flip Evo A13MX
Summit E14 Flip Evo A13MX
Summit E16 Flip Evo A13MX
Prestige Series
Prestige 13 Evo A13MX
Prestige 14 Evo B13MX
Prestige 16 Evo A13MX
Modern Series
Modern AM272 13M
Modern AM272P 13M
Modern AM242 13M
Modern AM242P 13M
Modern AM242T 13M
Modern AM242TP 13M
2022 Supported MSI devices
Summit Series
Summit E14Evo A12M
Summit E14FlipEvo A12MT
Summit E13FlipEvo A12MT
Summit E16FlipEvo A12MT
Prestige Series
Modern Series
Modern AM242TP 12M
Modern AM242P 12M
Modern AM242T 12M
Modern AM242 12M
Modern AM272P 12M
Modern AM272 12M
PRO Series
PRO AP243TP 12M
PRO AP243T 12M
PRO AP243P 12M
PRO AP243 12M
PRO AP242 12M
PRO AP272 12M
Summit E13 Flip Evo
With Tobii Aware
Summit E14 Flip Evo
With Tobii Aware
Summit E16 Flip Evo
With Tobii Aware
Prestige E14 Evo
With Tobii Aware
PRO AP242 12M
With Tobii Aware
Tobii Aware is a set of smart features that enable users to increase their privacy, security, productivity, and wellbeing.
Our software is developed to detect real-time user presence and attention to understand human intent and anticipate the user's needs. It can be integrated into a wide range of personal computing products by making use of the built-in RGB webcam. It is an important part of Tobii's mission to improve the world with technology that understands human attention and intent.
Your device just got even smarter with Tobii Aware.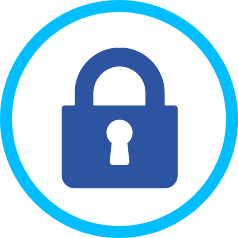 Privacy and security features
Privacy screen with Continuous ID
The contents of the screen are blurred when the user looks or steps away, and un-blurred only for the correct user.
Demonstration tip – Look away from the screen while explaining the feature allowing them to see the responsiveness of the user identification. Why not have them try to access the PC?
Enhance privacy and security by automatically locking the screen shortly after the user leaves. 
Demonstration tip – Move away from the screen during the demonstration to show how Aware locks the device.
This feature uses subtle visual clues to let you know when someone behind you is looking at your screen. Aware also offers automatic or reaction-based privacy screen blur to protect the information in situations that require a high level of privacy.
Demonstration tip – Have your customer interact with the computer while you peek over their shoulder.
Productivity and wellbeing features
No need to worry about your device dimming or going to sleep when you aren't active. Keep your computer awake as long as you are there. 
Improve power efficiency in a natural and unobtrusive way. Your screen brightness will dim and undim when you step away and come back.
Demonstration tip – Move back from the screen during usage to show the power efficiency settings in action.
Make your life easier by snapping your selected window between screens based on your attention.
Lower your mouse mileage by having your pointer warp to the screen you're looking at. This helps you easily find your cursor wherever you left it.
Demonstration tip – Connect a second screen with 'extended view' in order to demonstrate this feature.
Digital wellbeing insights
Measure daily usage and track habits such as screen time, user position, distance to screen, and break times to provide insights and healthy reminders.
Tobii Experience is a UWP app used to configure and control all features and settings of Tobii Aware.
Within Tobii Experience you can toggle features on and off, adjust settings to your preference, learn how to use the software and get access to support. 
To launch Tobii Experience either:
Select 'Tobii Experience' from the Windows Start menu.
Select the 'Tobii Experience' icon from the system tray.