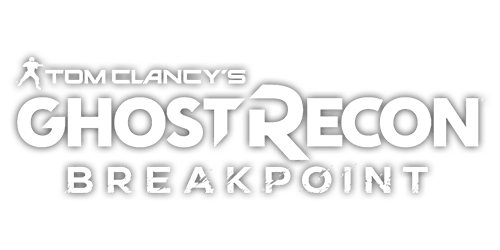 Set your sights on the action.
Add another level of realism to your gameplay with Tobii eye tracking.
Mark your enemies automatically when they come into view, get speedy enemy takedowns by entering aim mode dependent on where you look instead of screen center, and dive deeper into the jungle in a VR-like experience.
EYE TRACKING FEATURE/ AIM AT GAZE
Effortless enemy takedowns
With the aid of your eyes, enter aim mode dependent on where you look rather than screen center. Helpful for speedy enemy takedowns.
EYE TRACKING FEATURE/ MARK AT GAZE
Mark your enemies automatically when they come into view, even when using your binoculars. Giving you time to plan for any tactical takedowns you will execute on.
EYE TRACKING FEATURE/ WARP AT GAZE
Switch gear between the blinks of an eye
Use your eyes to warp the cursor to where you're looking while switching gear or doing something else. Speed is of the essence with enemy bullets hell bent on stopping you in your tracks.
EYE TRACKING FEATURE/ EXTENDED VIEW - EYE & HEAD TRACKING
Natural eye movement in a nature setting
Head tracking together with eye tracking directs the game camera according to where you look. Allowing you to easily peer out of and around cover.
Quick. Tactical. Effective.
Overcome overwhelming odds and pick up your combat response pace by issuing strategic orders through the communications wheel using your eyes. Pinpoint key enemy targets with mark at gaze and take in the scenic and deadly surroundings of Auroa by using the head and eye tracking.
Aim at Gaze
Mark at Gaze
Select at Gaze
Warp at Gaze
The Tobii Eye Tracker 5 compliments your mouse and keyboard with new levels of interactivity
With just your eyes, you can now control your game in an entirely new way. The eye tracker is easily mounted to your screen and opens up a wide variety of ways you can. With over 100+ games now supported with eye tracking, there's something for everybody.
Streaming
Perfect for streamers: Show your viewers where you are looking at on the screen and boost engagement. The viewers will have the option to opt our of seeing your view bubble or customize it as they see fit.
Gaming
Eye tracking opens up new ways of interactions in gaming, making gaming a more immersive experience. A large variety of eye tracking features are compatible with our growing portfolio of titles.
Esports
Gain a broad range of insights and a closer look into your gaming behavior as well as ways to improve your gaming skills with Tobii Ghost.
Additional information
---
Genres

Hardware*

Developer

Publisher

Release Date

October 4, 2019

Store

Age Ratings

PEGI 18 & USK 18

Software*
---
*Required

© 2019 Ubisoft Entertainment. All Rights Reserved. Tom Clancy's, Ghost Recon, the Soldier Icon, Ubisoft and the Ubisoft logo are registered or unregistered trademarks of Ubisoft Entertainment in the U.S. and/or other countries. Terms and Conditions Apply. PC Digital Download only.
Getting started with eye tracking and streaming in Tom Clancy's Ghost Recon® Breakpoint
To stream with Tobii Ghost, you'll need a compatible Tobii Eye Tracking device, Eye Tracking Core Software and Tobii Ghost Software.
Tobii Eye Tracking Device
Get the hardware you need to get started with eye tracking.
Eye Tracking Core Software
Ensure you have the latest software to set up, calibrate and run eye tracking.
Show where you are looking in games and applications with a customizable eye tracking overlay.
Go to Twitch to install the Tobii Ghost extension and find out more about the software you need.
Need a hand setting things up?
Check out our step-by-step help article
Tobii Eye Tracker 5 is the next generation of head and eye tracking, engineered for PC gaming. The only device capable of tracking both head and eye movements for game interaction, esports training, and streaming, Tobii Eye Tracker 5 is a revolutionary new way to play and compete in your favorite games.
Train
Become a better player with the knowledge of how your visual attention affects your play.
Stream
Create and stream content that provides insights about your decision-making, fixation, and awareness.
Game
Use your head and eye movements to control the in-game camera.