How to use Eye Tracking in your Alienware m15/m17
Get to grips with the thinnest, lightest and most powerful 15-inch Alienware laptop ever. Also, a world first to incorporate Eye Tracking.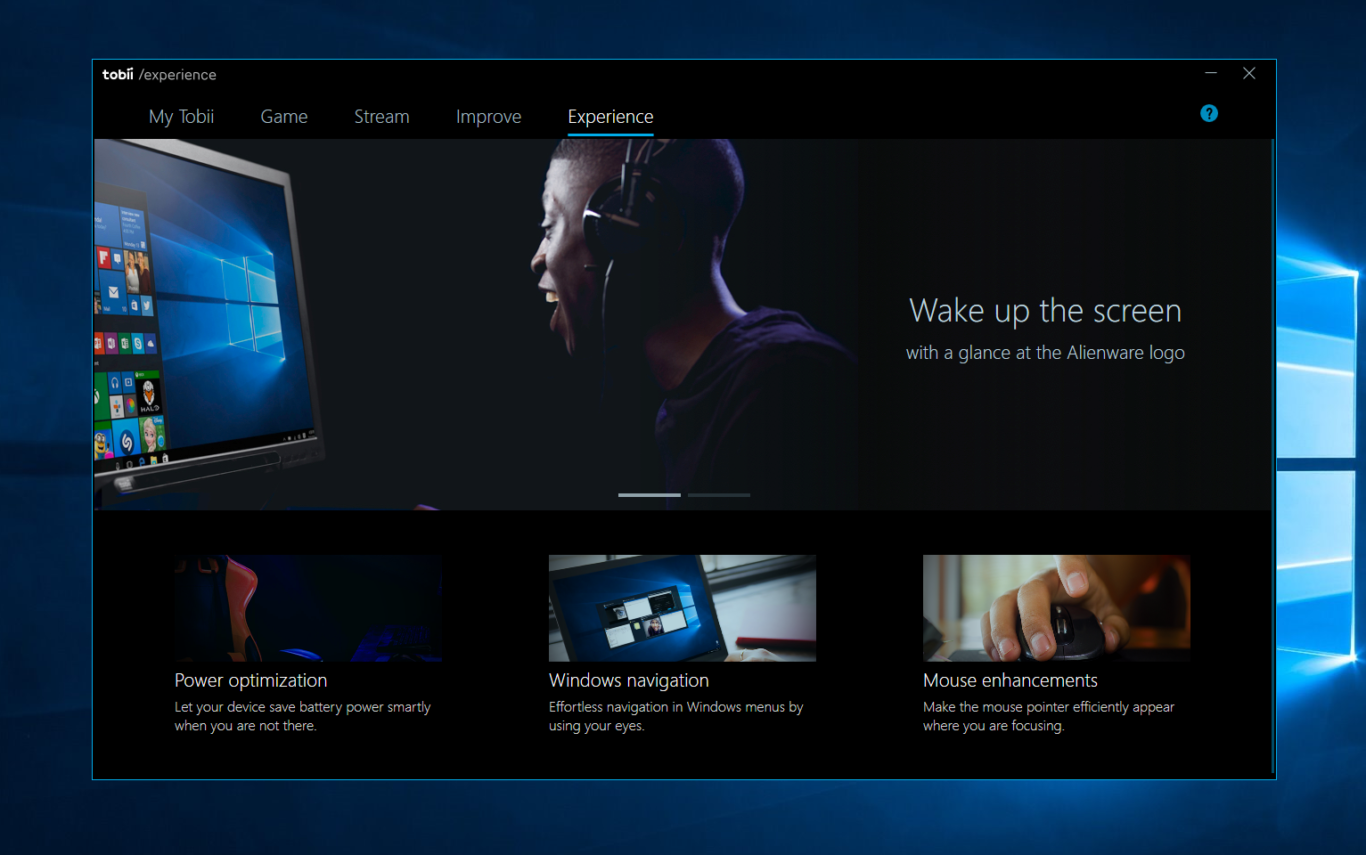 01
Get to know your Alienware m15/m17
The Alienware m15 and m17 is a powerful machine that comes with a host of smart eye tracking features to suit your needs. These in turn help your laptop's power performance as well as functionality
Start with:
Opening up the Tobii Experience App from your windows menu
Calibrate the Eye Tracker to get the best performance
And navigate to The Experience tab
Turn on the features you feel you will benefit from
And see all movies below on how you can improve your day to day life with all the amazing features
02
Turn On Screen
By enabling this feature your computer will turn on when you are in front of it without you having to touch anything
03
Dim Screen Automatically
By enabling Dim Screen the computer will notice when you are not in front of it and dim your screen in order to save battery power.
04
The Application Switcher
Windows menus will become responsive to where you look if you enable the Windows functions.
Press and hold the Alt or Win key and then tap the Tab key.
Keep the Alt or Win key pressed
Look at the application you want to go to
Release the Alt or Win key.
You will now go to the application you looked at.
05
Game Features
Eye tracking technology adds to the gameplay experience by allowing you to use your natural eye movements as an additional input in gaming, complementing keyboards, mice and gamepads.